Nearly 5 Million Americans Over 40 have Blindness or Vision Impairment.
Source: CDC.gov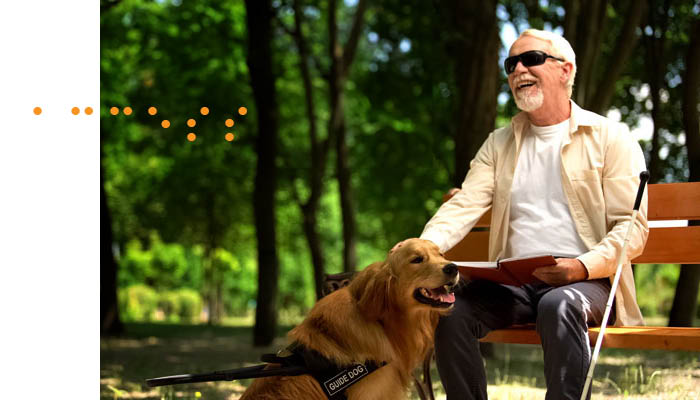 Accessible Solutions for Companies and the Customers They Serve.
For over 40 years, Horizons for the Blind has maintained its mission to improve the quality of life for the blind and visually impaired by increasing accessibility to consumer products and services, education, recreation, and the cultural arts.
Everyone deserves the same fundamental right to receive information without assistance—privately and independently.
As a not-for-profit organization, we employ a dedicated staff of blind, visually impaired, and sighted professionals who deliver quality transcription services. We also provide access to special events and a full selection of tools designed for independence and accessibility.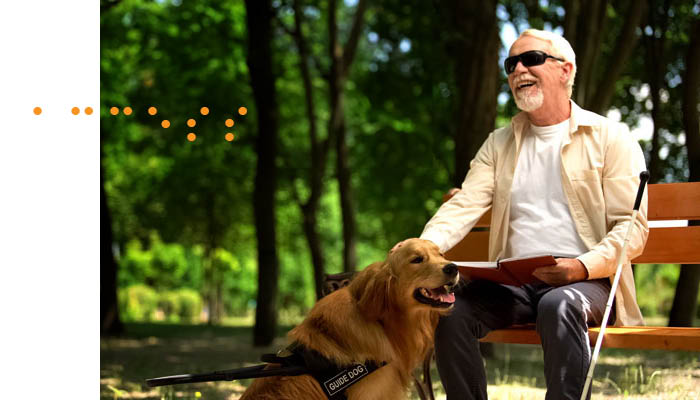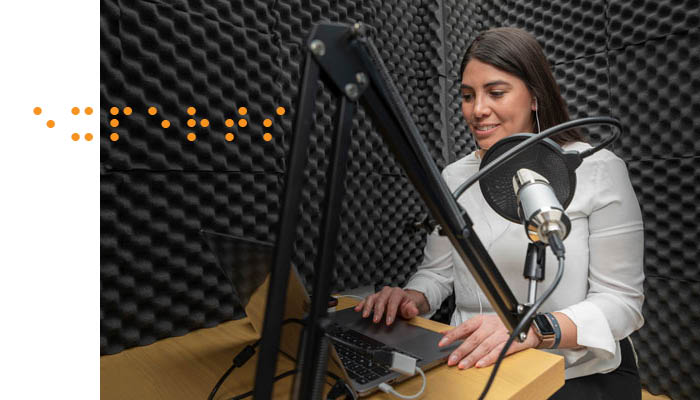 Quality Products for the Blind and Visually Impaired.
Horizons for the Blind is centrally located just northwest of Chicago, Illinois, one of the nation's most connected cities. Our full-service facility includes a dedicated workforce—nearly half of whom are blind or visually impaired.
All transcription services are provided in-house utilizing the latest in high-speed printers, embossers, and other technologies, ensuring fast, accurate results. A fully functional recording studio is used to produce many audio formats.
Our facility maintains strict security policies and procedures to reduce risk to data and ensure confidentiality of personal information.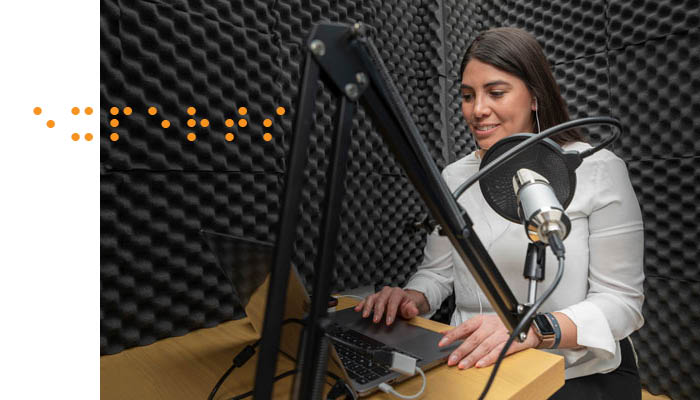 We Transcribe Any English or Spanish Document
Braille
Large Print
Audio
Tactile Images
Secure Transcription Services